Disaster Restoration Cleveland
You can trust in 911 Restoration Cleveland to provide you with immediate disaster restoration after disasters like severe weather damages your home.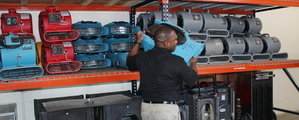 We never want you to wait for assistance when disaster strikes, which is why we stay available 24/7/365. When you need help with water-based emergencies we guarantee to respond within 45 minutes of any disaster situation, no matter when it happens
You can trust that we will work with IICRC certified technicians that have the necessary training and tools to handle disasters both natural and man-made.
With over three decades worth of experience in dealing with all kinds of disasters, we will offer services that include:
Water damage repair and restoration
Storm and flood damage
Mold removal and Decontamination
Industrial spillage cleanups
Fire damage restoration
Sewage backups and toilet overflows
We are licensed, insured, and bonded for your protection, so you can trust our disaster restoration Cleveland experts to perform repair and restoration services after any disaster, so give us a call today!
Providing You With Quality Disaster Repair and Restoration
Storm and floods can leave your commercial or residential property severely damaged. Water damage has the to ability affect the overall structural integrity of your property. Among the problems caused by storm damage are roof leaks, a leaking roof can cause the most destruction by creating wood rot and mold growth, which can harm both your home and your health.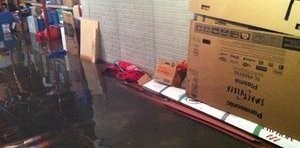 Fortunately, 911 Restoration has the necessary skills and tools to fix any issue caused by storms or flooding. We will begin by providing you with a free visual inspection and estimate.
Once we've detected the source of the problem, we can proceed with the repairs. By implementing the latest water extraction and drying technology we will remove all of the moisture from your property.
Once the water has been removed, we will begin the repair work necessary to make your property's structure safe and secure. We can also provide other services related to storm damage, including mold decontamination and sewage backup cleanups.
We know you're in need of a comprehensive solution when it comes to dealing with disaster damage. That's why aside from the quality restorations we can provide, we can also assist you with your insurance company to help you file your claim. Making sure you get the most affordable price for our restoration services is important to us, so call us today!
Calling The Company That Will Provide Quality Disaster Repair
It is frustrating for any property owner to deal with a damage caused by a storm or flood, but with our assistance, we'll make sure you're given a fresh start after a disaster strikes.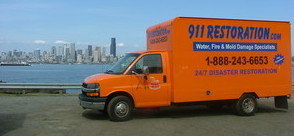 Along with providing you with quality restoration work, we also make sure you receive top-notch customer service. We want you to feel calm and secure once we arrive on the scene knowing that we will take care of everything.
Whenever a flood, storm, or leaks affect your property, you can rest assured that our team will be there quickly to make all the repairs needed to get your business back up and running again.
We can provide you with the helping hand you need to give you a fresh start after a disaster occurs. We will repair and restore damaged sections of your property and make them look good as new. Whatever the issue may be, you can trust in 911 Restoration to be the dedicated source of help you need to completely recover from a disaster.
If your home or building has become inundated with floodwater, call our disaster restoration Cleveland specialists today!
Serving the communities of Akron, Ashtabula, Aurora, Austinburg, Avon, Avon Lake, Beachwood, Berea, Brook Park, Brunswick, Canton, Cleveland, Cleveland Heights, Garrettsville, Gates Mills, Geneva, Green, Hudson, Independence, Kent, Lakewood, Mentor, Middleburg Heights, North Olmsted, North Royalton, Parma, Richfield, Strongsville, Tallmadge, Westlake, Canton, Cleveland, Cleveland Heights, Cuyahoga Falls, East Cleveland, Euclid, Middleburg Heights, North Olmsted, North Royalton and surrounding areas.