Water Damage Lakewood
If you find water damage in your home or business, call the water damage Lakewood experts with 911 Restoration of Cleveland. Our certified technicians provide you with quality and long-term repair solutions.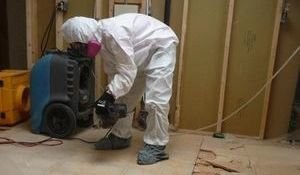 Arriving within 45 minutes of your call, our mold removal Lakewood technicians are ready to take on any challenge your home or business may be facing.
Whether it is a pipe burst or the aftermath of a flood, our water damage Lakewood pros work with IICRC certified professionals and will arrive readily equipped with the industry's most advanced water extraction and drying technology.
You can rely on our mold removal Lakewood team to be available 24/7/365 help. The water damage Lakewood team has faced small and big water disaster, from pipe burst incidents, basement flooding, and even mold growth.
Mold growth from water damage is another common incident the water damage Lakewood team has seen. So, you can count on the fact that our license, bonded and insured mold removal Lakewood technicians and our staff to give your home the fresh start it deserves.
Water Damage and Mold Infestation Prevention Measures
The longer you wait to the bigger your repairs will be, eventually requiring mold remediation expert for mold removal. In the event your home does face the threat of mold, you can rely on the mold removal Lakewood team.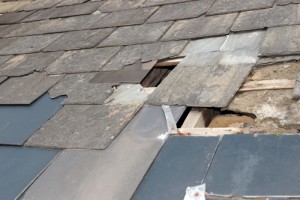 The water damage Lakewood team reminds homeowners that they should check for wear and tear on their appliances and to pay attention to their water bill.
If your water bill spikes up and you have not used excess water, it could be an indicator of a water leak on your property or inside your home.
Often times water damage has no visible indication, hiding in cavity walls and ceilings, causing mold to grow. If you sense a musty odor that won't go away, don't mask the issue.
Our mold removal Lakewood experts provides you with a free visual mold inspection to determine the cause, repairs and restoration timeline. Water damage is an unexpected event for home and business owners, but there are preventative measures that can cause less harm and less repairs. Some of the measures that you should take include:
Purchase a water alarm to detect and indicate water damage.
Know where your water main is in case it needs to be turned off.
Avoid planting trees near pipes.
Clean your gutters and downspouts regularly and check them for clogs and standing water.
Our water damage Lakewood team provides quality restoration services that provide safety and comfort for families after a disaster. So, call our mold removal Lakewood team if your property is facing the misfortune of a water damage.
Quality Damage Restoration Providers
The water damage Lakewood team are trained to use the most advanced equipment and latest technology extract contaminated safely and properly ensuring no water is left behind.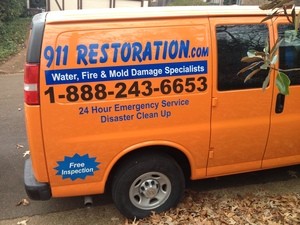 When needed, the mold removal Lakewood team arrives with hazmat suits and face respirators for protection and all of the necessary vacuums, humidifiers and fans.
To provide our customers with peace of mind, your local project manager will handle your insurance claim for you eliminating the process of you having to deal with the insurance reps or adjustors.
Owner and expert, Allen Smith says "Our main focus is to let our customers know what is happening in each step of the restoration process, so they are confident in our work and looking forward to going back to their home, better than it was before.
If you home or business has experienced an appliance rupture, pipe burst, roof leak, or requires mold removal, don't prolong your call. Call the water damage Lakewood experts with 911 Restoration Cleveland today!