Fire Damage Restoration in Cleveland
You can rely on 911 Restoration Cleveland to you give your home a fresh start after devastation caused by a fire. Fortunately, 911 Restoration's Cleveland fire damage restoration specialists are available 24/7/365 in order to provide you with the restoration services that will make your home look good as new.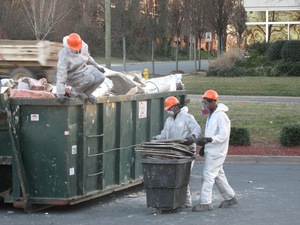 Our pros will do all they can to make sure that the water used to extinguish the fire, the soot, and the smoke are removed from your home.
Our Cleveland fire damage restoration team knows how much you need a fresh start after such a catastrophe. That's why you can expect us to arrive on your property as quickly as we can after the flames have been extinguished by the fire department.
Our technicians are IICRC certified and have all the training and equipment necessary to restore your home back into perfect condition after the destruction caused by a house fire, so call us today.
How to Deal with the Aftermath of a Fire
Our Cleveland fire damage restoration team is available around the clock for your convenience. Once you reach out to us, our fire damage restoration professionals make sure that damages caused by a fire are repaired.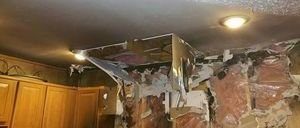 After the fire department extinguishes the fire, our team should be who you call next.
As overwhelming as a fire can be, our Cleveland fire damage restoration technicians know how to make you feel at ease as soon as we arrive on the scene.
We have dealt with all types of fire and smoke issues over the years, and when you hire us, you can rest assured that you have the most competent workers on the job. Our fire damage restoration specialists will address the fire and smoke damage, along with the water damage from fire hoses.
The fire department's extinguishers flood the property with gallons and gallons of water and can damage all your possessions, as well as the structure of the home itself.
Luckily, 911 Restoration has a few tips to make the process a little bit easier on your part:
If the fire department has cleared you for entry, keep all windows open.
Do not turn on any electrical appliances.
Keep children and pets away from the fire-damaged area.
Keep an inventory of your belongings that were within the affected area. This will help when filing your insurance claim later on.
Our Cleveland fire damage restoration experts will make sure that the fire's aftermath is taken care of with care and quality. Call us today and we will do whatever we can to get your property back up and running.
Who To Rely On When Dealing With Fire Damage
When you need help getting your home back in shape, you can always rely on the comprehensive fire and smoke remediation services provided by our Cleveland fire damage restoration professionals.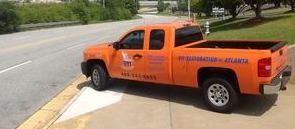 To further add to your convenience, our experts will work with your insurance company to help you file your claim and to provide you with the most affordable price.
Our Cleveland fire damage restoration professionals work with your satisfaction in mind. You need a fresh start and that's exactly what our staff will provide.
If your home or business location has already been through a fire of some sort, then don't wait another minute to give our Cleveland fire damage restoration experts with 911 Restoration Cleveland a call for help today!