Water Damage Cleveland
911 Restoration Cleveland
When homeowners come across a leak or a flood on their property, you can rest assured knowing that you can reach out to the water damage Cleveland professionals at 911 Restoration of Cleveland literally everyday.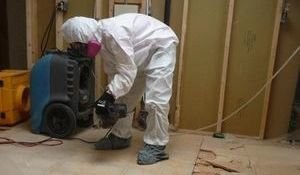 It doesn't matter how extreme or what time the water disaster occurs, our water damage Cleveland technicians are available 24/7/365 to take your call and assist you with whatever you may need.
Our water damage Cleveland agents will arrive at your home within 45 minutes of receiving your emergency call, with our specialists fully prepared to get to work with the most state of the art equipment in the industry. 
Our water damage Cleveland pros understands that when water sits on materials in your home for an extended amount of time, it can cause rot, rust and mold growth.
When you hire our water damage Cleveland team you can be confident in our services knowing that we work with IICRC certified technicians in order to implement the any level of remediation service, including:
Black water cleanup

Mildew deodorization

Fungi and mold infestation decontamination

Deodorization services

Toilet overflow sanitization

Water extraction and drying

Smoke stain cleanup and odor removal

Cleanup of tar and ash residue

Overall comprehensive disaster restoration

Remediation of all water damage
Our water damage Cleveland crew knows how important it is to clean up the water quickly in order to prevent structural damage to your property. So, call our water damage Cleveland unit today and we will implement same day services.
Water Damage Restoration
One of the main ways to incur water damage inside your property is through a leaking pipe. Our water damage restoration Cleveland techs want homeowners to understand the importance of acting quickly under these circumstances.
Once the plumbing begins to leak water, our water damage restoration Cleveland experts knows that it is only a matter of time before a full blown flood sets in.
We know that even though it is possible to create cheap, quick fixes, in order to stop the leaks from causing mold, business and homeowners need to spring for a permanent repair.
Our water damage restoration Cleveland team is qualified to mend any plumbing and mold complication you may find yourself dealing with, so call our staff today and you can rest assured knowing that you are in good hands.
Mold Removal
Mold growth is the result of excess exposure to moisture due to water damage incidents, and even sewage backup scenarios as well.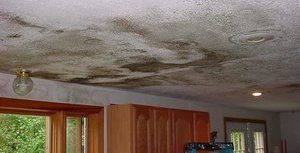 When water is left to pool within your home long enough it will attract mold which can hasten the deterioration of the wooden sections of your home and can spread spores which can trigger allergies and coughs.
Our mold removal Cleveland team can perform a free visual inspection to check for signs of mold growth within your home along with detect the source of the leak.
Once located, we will be using eco-friendly cleaning solutions to get remove mold and all traces of spores within the air. Our mold removal Cleveland pros will also patch up the source of the leak to prevent any mold growth in the future.
If your home is need of a fresh after a disaster, count on us to be there. Give our mold removal Cleveland team a call today!
Sewage Backup Cleanup
A sewage backup is a major issue that needs to be dealt with quickly because of hazardous contents that sewage water carries. Not only can black water cause tremendous damage to your home's interiors, it can also severely affect your health.
Sewage water is filled is filled with filth and excrement and you're going to need the professional assistance of our sewage backup cleanup Cleveland team to get it out of your house.
Our sewage backup cleanup Cleveland techs are equipped with the right gear and tools that will help us handle sewage water safely and effectively. We will be wearing protective hazmat suits as we work and we will be using the latest drying technology to be able to extract black water out of your home effectively.
Once the water has been cleared up, our team will be performing the necessary repairs on your plumbing system. Our sewage backup cleanup Cleveland agents will also thoroughly disinfect the affected area using our industrial strength cleaning solutions that will kill all traces of bacteria without harming your floors, walls, or textiles.
Once all of these tasks have been completed, our licensed, insured, and bonded sewage backup cleanup Cleveland team will be performing the necessary restorations to give you a fresh start.
Don't let your home fall victim to the effects of a category three water contamination. Contact our sewage backup Cleveland specialists for immediate assistance today!
Fire Damage Restoration
Taking care of homes and businesses that have been affected by a recent fire outbreak is difficult technical work that requires highly trained and experienced professionals for the task like our fire damage restoration Cleveland crew to be done properly.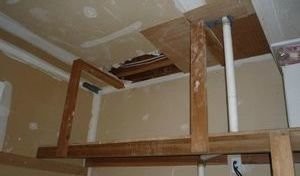 When a fire does occur, it tends to be accompanied by a significant amount of water damage as well. 
This results from the fire department using untold quantities of water to extinguish the blaze and ensure that your home is completely fire free when they leave, but that still allows the water to remain after they've gone.
Our fire damage restoration Cleveland technicians know that the best way to eliminate the effects of such situations is to get to the scene quickly and with all of the right equipment to get the job done right.
This is why our fire damage restoration Cleveland pros make sure to be completely mobilized for all sorts of restoration work, with trucks and technicians who are available around the clock to save your home from anything.
If your property has recently been exposed to fire or smoke in any form, then contact our fire damage restoration Cleveland experts for all the help you need to get back on track today!
Disaster Restoration
Our disaster restoration Cleveland professionals are capable of handling all aspects of the home reconstruction process, from administering the water extractions to working with insurance companies.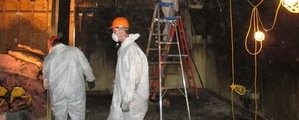 Even though our disaster restoration Cleveland team offers affordable prices on all of our services, our staff wants you to know that it is still necessary to seek assistance from your insurance company.
With all of the experience our disaster restoration Cleveland technicians have in the field,we have created great relationships with all of the major insurance companies.
Our disaster restoration Cleveland specialists know exactly how to file your claim, so if you let us handle the whole process for you, our pros will do everything correctly to get you the coverage you deserve.
Through the procedures we offer, our equipment and our extensive experience with a wide variety of types of water damage, our disaster restoration Cleveland unit is able to save you time and money. So, call our disaster restoration Cleveland operation and our workers will get started right away to give you and your family the fresh start that you deserve today!