Water Damage Akron
Water damage is near the top of the list of pesky home disasters, and here at 911 Restoration Cleveland our water damage Akron, OH crew takes the problem very seriously.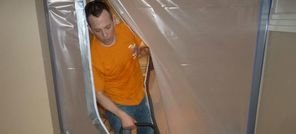 As the Rubber Capital of the World, Akron, Ohio has firsthand experience of the global economy affecting the U.S.
Our water damage Akron, OH team knows that you need water removal after any number of water-related incidents both internal and external to your home.
You should trust our company because our water damage Akron, OH team always puts you first and has the testimonials that show our proven track record of success.We have been taking care of historic and modern homes for over 35 years.
Like many of the residents, our water damage Akron, OH team has weathered some hard times, yet we continue to provide the very best water damage restoration after floods or plumbing malfunctions.
We manage to stay doing what we do best, protecting the homes and communities within Akron, so call our company day or night.
Damage and Water Removal Specifics
Whether you have a sewage backup problem or a burst pipe, we can have a team there before the damage soaks into the structure of your home. Structural water damage happens fast and is costly.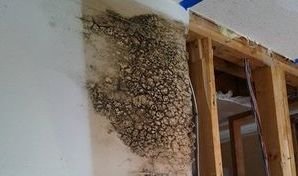 Our water damage Akron, OH professionals know that dealing with broken water lines, open sewage, and ruptured pipes can be stressful, so let our team restore and repair your home and take the stress out of these unforeseen situations.
We can also handle water removal after water heater leaks and rain leaks.
Fully bonded, licensed and insured, our crew will protect your home before toxic mold develops in the hard to get to crevices. Particularly wood and many other porous materials can host mold and need attention quickly.
Using the latest drying technology, every drop of water will be removed from your property before we move on to repair and restoration.
Call our water damage Akron team with 911 Restoration Cleveland now for a comprehensive free inspection of the damage before harmful mold or structural damage occurs.
Water Damage and Flooding Experts Here For You
Yes, the water damage Akron team at 911 Restoration can work directly with your insurance company to make sure that your out of pocket expenses are minimal.

We also pride ourselves on the fastest response time around.
With our technicians available 24/7/365 our water damage Akron, OH technicians will respond within 45 minutes and can provide same day service, so call 911 Restoration today!
We will help you document the damage accurately and file your claim directly with your insurance provider.
Let us take care of the messy paperwork during what is already a stressful time and we guarantee that you will be more than satisfied with the results.
Don't let water damage get in the way of your life, call our water damage Akron team with 911 Restoration Cleveland for the best service in the industry today!