Water Damage Strongsville
When a flood, roof leak, sewage backup, or pipe burst is taking its toll on your home in Strongsville, you can count on 911 Restoration Cleveland to provide you immediate relief.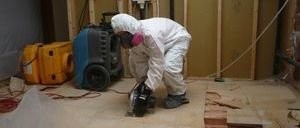 Our water damage Strongsville experts will be conducting the highest quality of repairs and restorations so you and your property can get a fresh start!
All work will be done by our IICRC certified water damage Strongsville technicians who have the necessary training and equipment to take on any water emergency.
You can turn to us any time because our technicians are available 24/7/365. Even in the dead of night, you can count on us to be there right away for your convenience.
We will be working with only your absolute satisfaction so expect your home to look good as new once we're done with our restorations.
Expert Advice For Stopping Water Damage Before It Happens
Washer bursts, ceiling leaks, pipe bursts, sewage backups, and flooding are huge disasters that can cause a lot of trouble, but there are ways that you can prevent these situations from occurring in the first place.
Here's what you can do:
Clean gutters regularly. Leaves and other debris can accumulate within the gutters overtime. Regular cleaning will help prevent leaves from clogging the gutters and will allow water to flow away from the roof and foundation unobstructed.
Have a roof maintenance plan. Your roof is constantly exposed to various weather conditions and eventually, wear and tear can start showing in the form of missing or damaged shingles. Make sure you repair any roof damage early on to avoid ceiling leaks.
Update your plumbing. It's best to replace the older sections of your plumbing system if they're starting to show signs of cracks, rust, or leaks. Updating the pipes can go a long way in preventing bursts in the future.
Check the hoses on water-based appliances. Inspect the hoses and connectors on appliances like water heater or washer. Check for signs of wear and tear. Replaced these components if necessary so you can avoid hose leaks or ruptures.
Our water damage Strongsville specialists have over three decades worth of experience in handling leaks and bursts of all shapes and sizes and through our expertise, we can share some techniques that can help you take a more active role in keeping your home safe from the dangers of water damage.
Our Team Will Offer You Top Quality Water Damage Relief
If your home in Strongsville is suffering from water damage, trust that our licensed, insured, and bonded technicians will take care of those issues for you.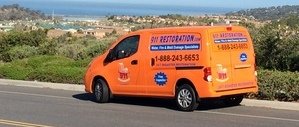 We will make use of state-of-the art drying equipment to remove water and moisture from your home effectively.
We'll make sure that any water-related emergency you're being troubled by is taken care of right away in order to prevent any further complications like wood rot or mold growth.
You can expect us to be at your property within 45 minutes of your emergency call.
As soon as we get there, our water damage Strongsville team will be conducting a free visual inspection of your home so we can determine the current condition of your property and offer you the best solutions to solve your concerns.
Whenever you're in need of a fresh start, give our water damage Strongsville team with 911 Restoration Cleveland a call and we can get started making your property look like new again today!