Water Damage Mentor
Water damage is something that those living on a coast need to be extra vigilant about, and the water damage Mentor team at 911 Restoration Cleveland is here to help. Mentor's biggest attraction is its beach, the largest public beach on Lake Erie.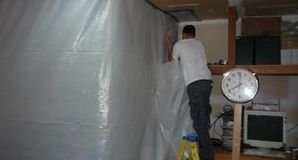 While the Great Lakes water itself poses little threat when it comes to water damage, it does affect weather patterns and can bring storms into the area.
Our team of experienced water damage Mentor specialists are available 24/7/365 and can respond within 45 minutes, which makes us the best restoration company around.
Our rates are always affordable, and we can even work with any insurance company to file your claim. Rest assured that our licensed, insured and bonded team will be able to get the job done right.
Since many homes and businesses in the area have basements and subterranean construction, flooding can often create problems both above and below ground.
When you need expert flood water damage restoration get in touch with our water damage Mentor crew for fast water repair.
Water Damage Repair Works
According to our water damage Mentor specialists, you need water repair any time excessive moisture gets into your home and damages any surfaces.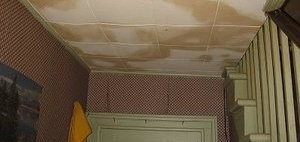 Winter storms can produce excess rainfall that may overload drainage systems in your area and cause streets to accumulate several feet of standing water.
As many homes in the Mentor area have basements, leaks or cracks in an older foundation are a perfect recipe for a major water disaster in these events.
If your basement floods, it is vital to call us immediately to begin extracting water to prevent future damage that may compromise your structure or leave behind dangerous mold.
Remember too that even smaller plumbing incidents like a pipe burst, water heater leak or ruptured hose can lead to major problems down the road, so keep a watchful eye on your pipes and appliances that use water.
Call our water damage Mentor crew with 911 Restoration Cleveland and we can even help you prevent water damage altogether through our experience and advice if you contact us today!
Prevent Water Damage
Regular inspection and maintenance of drainage and plumbing systems can often help prevent some water damage incidents according to our water damage Mentor team.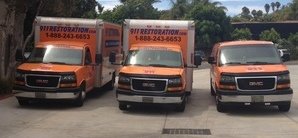 We can conduct a free inspection of your home or business to ensure that proper downspouts, gutters, sewage back flow valves and more are installed and working properly.
We can begin extracting excess water, repairing surface damage and restoring your home or business to its previous condition. Our experienced professionals always put our customers and their property first, and use only the latest drying technology to guarantee thorough water removal.
When it comes to water, preventing a major incident is always less costly than repairing water damage to your home or business down the road.
We recommend that you routinely clean our your rain gutters and downspouts to prevent rain leaks as much as possible, and have a good sump pump on hand in your basement in case of flooded.
Find out more about us and if trouble persists call the best restoration company in the state to get our water damage Mentor specialists on your side.
Call our water damage Mentor team with 911 Restoration Cleveland and your home will positively sparkle by the time we are finished giving you a fresh start today!