Water Damage Hudson
911 Restoration Cleveland is here with our water damage Hudson team to let you know that everything is going to be alright. If you are currently experiencing a home accident, you can have confidence that we will be there for you because we truly care for your peace of mind.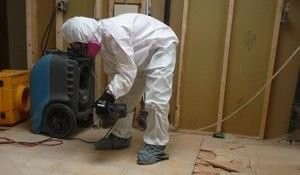 Whether it is New Year's Eve or Saint Patrick's Day, we will be there. You get service that is:
Available 24/7/365
Same-day-service
Within 45-minutes
Licensed, bonded, and insured
Latest drying technology
Our technicians are IICRC certified, therefore they have the training required to identify and restore all water damage. This means you get fast, affordable and thorough help because we do the job properly the first time.
For example, in our free water damage estimate you will come to understand the scope of the restoration you are facing. From length of the job to what areas we need to set up in.
You are entitled to a fresh start, and a tomorrow that is free of unwanted moisture and humidity. Give us a call at 911 Restoration, or contact us online too!
Be On the Prowl for Hidden Water
There are plenty of pipes and hoses in the home with enough water coursing through them to fill up a swimming pool in a couple of hours. Therefore, we recommend all Hudson homeowners be on the lookout for any type of hidden water damage or signs of it.
Now, a tale of an active or ongoing leak may be mold and the pungent smell it causes. It is best described as a dirty towel type aroma.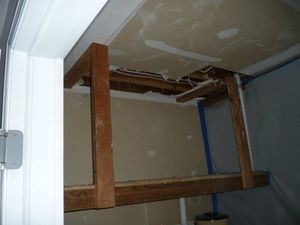 However, it comes in varying shapes, sizes, textures, and odors. Therefore, be aware of anything out of the ordinary. Mold almost always signifies a home is in need of water repair.
The places to be mindful of are objects that we use every day that are connected to the water supply.
Sinks, water heaters, washing machines, and dish washers are all in our daily lives and we frequently come into contact with them. The water damage Hudson team recommends inspecting them every month.
Most user manuals recommend replacing hoses every couple of years, but in our decades of experience we have noticed that they fail more frequently than that.
Prevention is always going to be easier on the homeowner than restoration, no matter how simple we make it. So, replace worn out connections before they spring a leak. Even when they leak your appliances can still run just fine.
If you encounter any ongoing leaking moisture, or signs of damage, then call us at 911 Restoration Cleveland. Our team will be out there fast making everything better than it ever was.
All Forms of Water Damage is Repairable
We can remediate and restore even the smallest of damages. To elaborate, our professionals know how to operate an infrared camera, so we can find hidden moisture in areas that seem like there is no damage at all.

Moreover, our proficiency in using cutting-edge pumps and dehumidifiers guarantees you that no future damage such as mold or odors will ever arise.
The expert water damage Hudson team at 911 Restoration is capable of handling all types of disasters from pipe leaks, bursts, floods, rain, and hail damage.
Ohio residents are no strangers to excess moisture, so trust in our one-stop-shop team's ability to fix whatever problem you may be facing.
If you are in need of expert care, then call our water damage Hudson team with 911 Restoration Cleveland so we can give you and your property the fresh start you need today!