Water Damage Cuyahoga Falls
When it comes water damage repairs, home and business owners can rely on the knowledge and expertise of the water damage Cuyahoga Falls specialists. With a 24/7/365 staff, 911 Restoration of Cleveland won't miss your call.
With rainy seasons in Ohio, we know the residents of Cuyahoga Falls will need assistance right away. When you call our office, an experienced project manager will schedule a same day appointment with a certified IICRC technician.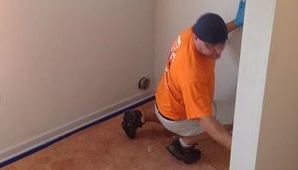 Upon arrival, we offer a free inspection to assess the source of your water damage and provide a quote with solution options.
Destruction from water damage can be overwhelming and cause disruptions to your life. If handled hastily, water will decay your homes structure and eventually become infested with mold.
Water becomes contaminated with time and with time, comes the possibility of mold growth. Once mold has entered into and on the premises, you need to call the mold removal Cuyahoga Falls team.
The water damage Cuyahoga Falls will always find a solution tailored to your needs. We work hard to provide quality repair that will restore your home better than its original condition, so if you suspect water damage, call (440) 387-4701 or (614) 230 0447.
Appliances Can Cause More Than Water Damage
Many homes flood because of malfunctioning washing machines or appliances. If water is not extracted properly, it can linger into your carpet, wood flooring or behind furniture, eventually causing mold.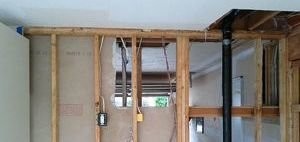 The mold removal Cuyahoga Falls team has encountered situations of past water damage causing mold, and to help other homeowners prevent the same incident, here are simple tips to follow:
-Regularly inspect the water heaters behind your washing machine.
-If your toilet is leaking, replace the wax toilet ring.
-Run your A/C regularly to prevent humidity in your home or office to prevent mold infestation.
When the water and mold removal Cuyahoga Falls team are called, we don't leave until we are 100% sure that every inch of water and mold spore has left the premises. Our technicians use infrared cameras to detect moisture and leak detectors to ensure your plumbing is in tip top shape.
Leave the Stressing Up To Us
The water damage Cuyahoga Falls specialists have one priority and that is providing each customer with peace of mind. With quality repair and longterm solutions, our team can repair any home and take on any remediation issues, regardless of the size or area of the damage.

911 Restoration of Cleveland has been in the restoration industry for over 35 years, which mean our relationships with insurance companies has strengthened over the years.
We work with all insurance companies and gladly offer to handle the insurance claims procedure, from A-Z. d We know what questions to ask, what documentation to present to obtain the most coverage from your homeowners policy.
Our mission is to give you a better tomorrow and a Fresh Start for you and your family. Contact our water damage Cuyahoga Falls team with 911 Restoration Cleveland for any home or business restoration needs. Call (440) 387-4701 or (614) 230 0447.