Water Damage Beachwood
If heavy rainfall has caused flooding in your home, then call the water damage Beachwood team with 911 Restoration Cleveland immediately. They are trained in the most advanced water extraction practices to get your home looking like new.
Our IICRC certified Beachwood water removal techs explain that most of the damage involving water and mold can be stopped by safeguarding your household by completing the following tasks:
Make sure your gutters are cleared of all debris.
Ensure that your down spouts are facing away from your home.
Landscape your yard so it is sloping away from the property.
Inspect plumbing regularly to catch any leaks or cracking.
Check pipes for signs of rust.
Have your roof checked by a professional before the rainy season begins.
Where there is water damage, there is probably mold, which is why the Beachwood flood extraction professionals are leaders at implementing the most complete cleanup process.
We know just how destructive water can be, especially since it can ruin the structure of the home, all the possessions inside and possibly cause a mold infestation.
If all else fails, then the licensed, bonded and insured Beachwood operation will undertake all water damage work that needs to be done to the home.
Moisture in the Home Can Causes Mold and Fungus
The quicker the Beachwood water damage team restores the home from the impact of water damage, the lesser the chances there are of mold to grow.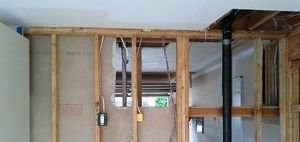 Even if you can't see mold, you may still have it growing inside your walls or ceilings.
Beachwood water damage professionals have over three decades of experience in the home restoration industry, making them some of the most capable water damage remediation squads in the field.
Along with visual signals, there are physical symptoms that may manifest themselves in the homeowner.
These symptoms include wheezing, itchy eyes, headaches and skin rashes.
This is why our offices are available 24/7/365. We want all homeowners to feel comfortable calling us any time, day or night. The leak removal specialists respond to emergency calls involving leaking roofs or home flooding within 45 minutes.
Leave the Water Damage Restoration to Us
It is important to understand your homeowner's insurance, since different insurance policies cover different things. Our water damage staff will help you to understand the entire insurance process, making sure we do everything we can to get you the best possible coverage.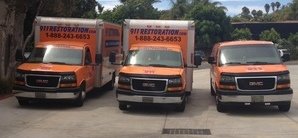 Standard insurance usually covers certain types of water damage services, as long as the damage was created inside the home and not from outside forces. In those cases, supplemental flood insurance is usually needed.
Our Beachwood water damage service members will go over your insurance policy for you so you know exactly what is going on with the process, every step of the way.
Customer service is always our biggest priority, which includes making you feel comfortable with the restoration procedures and the financial element.
Call our water damage Beachwood team with 911 Restoration Cleveland so we can begin to give you the fresh start you deserve in your home or office today!