Water Damage Canton
At 911 Restoration Cleveland, our water damage Canton team knows that there are several measures you can take to help prevent water damage.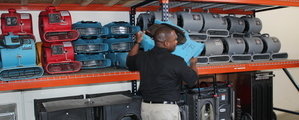 Frozen pipes in the winter can cause significant flooding without any warning. Be sure that every room of your home stays warm.
You can leave cabinet doors open at night to make sure that heat reaches the pipes underneath them, and you can also leave your water faucets dripping in your bathroom and kitchen to make sure that they do not freeze.
Canton has cold winters with a lot of snow and warm summers with plenty of thunderstorms that can cause serious damage to your property.
May is the rainiest month of the year in Canton, so this is the perfect time to check for rain leaks around your home.
Make sure that water is being directed away from your foundation with efficient gutters and downspouts. You should also check around your windows and doors to make sure that they are sealed properly.
911 Restoration has over 35 years of experience in the disaster restoration industry, and we can help with any water damage Canton residents experience.
Causes of Water Damage
Along with rain storms and floods, the water damage Canton team knows that plumbing problems can also cause water damage to your property.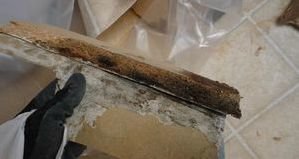 We can perform an expert water extraction using the latest drying technology if you have a water heater leak or if your fire sprinkler goes off.
911 Restoration Cleveland can take care of ruptured hoses or assist you if you have a toilet overflow issue.
Don't try to clean up black water on your own as it contains dangerous bacteria.
We provide excellent sewage backup cleanup services when you need it to make your space clean and safe.
Our water damage restoration services are second to none, and we can restore everything from wood floors and drywall to basements and crawlspaces.
Don't let your lovely home be destroyed by flooding without first getting help from the best. Contact our water damage Canton team with 911 Restoration Cleveland for all the help you need today!
The Specifics of Water Damage Restoration

Choose 911 Restoration because our water damage Canton team puts the customer first on every job. We keep our rates affordable, and because we understand that emergencies happen when you least expect them we are standing by and available 24/7/365 days a year.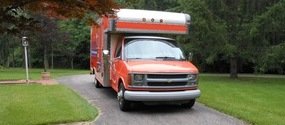 Water damage needs to be addressed quickly to contain the severity of the situation and prevent mold growth, so we respond within 45 minutes of your call and provide same day service.
Let our staff file your claim directly. We understand the ins and outs of all insurance companies and we are committed to maximizing your coverage and keeping your out-of-pocket costs negligible.
Our customers can rely on us to provide the best water damage services in Canton, OH.
If your amazing home or office and business location has been flooded through, then you need the help of our expert water damage Canton team with 911 Restoration Cleveland to take care of it all today!