Water Damage Middleburg Heights
911 Restoration Cleveland makes sure that their offices are open around the clock so we can always be there for our customers, day or night, in case of a water-related disaster.
With over 35 years of experience in the home restoration industry, the Middleburg Heights water damage professionals can remediate any type water damage.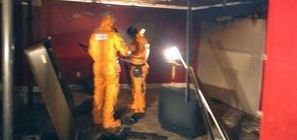 We have the training, as well as the equipment to work on:
Burst pipes
Flooding
Leaking home appliances
Mold infestation
Toilet overflow
Odor Removal
People living in Middleburg Heights can expect to experience a lot of rain through the year, which has a significant impact on their home. Sometimes this heavy rainfall can cause water damage to the house, including damaged possessions, structural problems and possibly mold.
Whether the damage forms due to severe weather or from an internal malfunction in the home, the water that floods the property requires professional assistance.
The Middleburg Heights plumbing experts are licensed, bonded and insured, so the customer can always feel comfortable knowing they are working with a trustworthy company.
Don't Let Mold Get the Best of Your Home
All of 911 Restoration Cleveland's crew members are IICRC certified, further proving our dedication to the Middleburg Heights community. Your safety is most important to us, which is why we provide free visual mold inspections, so you never have to worry about the cost when working with us.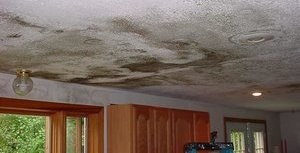 Some of the signs of mold include:
Rotting walls
Warped floors
Musty odor
Difficulty breathing
Coughing
Itchy Eyes
Getting the Middleburg Heights crews to your home to remove all moisture will be your best way to prevent fungus from contaminating your property.
If water ends up flooding your home for any reason, call the Middleburg Heights techs so we can assess the damage and get to work extracting water immediately. This is the best way to prevent a mold infestation.
When moisture is left to sit in the home then it creates a breeding ground for mold spores. It can grow all in your walls, ceiling, floor and even on furniture.
Leave the Water Damage Remediation to the Professionals
Do not try to get rid of water damage yourself. Let the professionals get to work pumping out water and restoring the damage. This is the homeowner's best bet to prevent permanent damage and mold.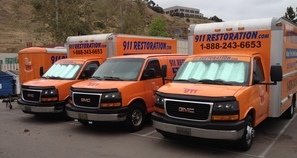 The Middleburg Heights specialists are trained in moisture extraction and advanced drying techniques. To reduce the risk of soliciting our services we offer free water damage estimates, enabling everyone to work with us.
The Middleburg Heights water removal experts make sure to offer affordable prices and work with all major insurance companies.
The Middleburg Heights flood remediation crew is on call and available 24/7/365, where they are waiting to be dispatched to your home within 45 minutes of your emergency call.
Let our water damage Middleburg Heights pros with 911 Restoration Cleveland help make your home a water damage-free zone in no time at all today!