Water Damage and Mold Removal Garrettsville
Our water damage Garrettsville staff at 911 Restoration of Cleveland is available 24/7/365, because we understand how important it is to clean up a water crisis the moment in occurs.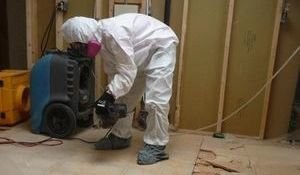 Our mold removal Garrettsville technicians will show up to your home within 45 minutes to begin making all restorations.
With all of our experience in the home restoration industry, you can count on us to make all the necessary home improvements that your property needs after water damage has affected it, such as:
Washing machine overflow

Ruptured hoses

Flooding

Leaky shower pan

Ice machine Malfunction

Burst Pipes

Roof leaks

Sewage backups

Appliance malfunction

Water heater explosions
We want to help you out with all of your water disaster troubles, so call our IICRC certified water damage Garrettsville agents and we will give you a free home inspection upon arrival.
We Can Provide You With Mold And Water Damage Crawlspace Cleanup
It can be really easy to overlook the crawlspace in your home since you don't see it on a regular basis and hardly ever have to deal with it in any way, but our mold removal Garrettsville specialists know where to check.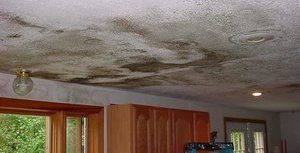 There are two different types of crawlspaces- one is located between the walls in the home, while the second type is found underneath the property around the foundation.
The second space is usually filled with dirt and soil and is most likely covered with a plastic protectant to keep out the moisture. However, if there is enough rainfall it can easily become flooded.
Our water damage Garrettsville pros are licensed, bonded and insured to handle crawlspaces floods, and will use sump pumps, vacuums and dehumidifiers to get the area completely moisture free after such an incident.
Call our mold removal Garrettsville crew today and we will get to work the moment we arrive to get your crawlspace back into optimal condition.
Let Us Help You Deal With The Financial Side Of Flood Damage
Water-based damages can be quite costly, with statistics showing that home floods end up costing homeowners ten of thousands of dollars.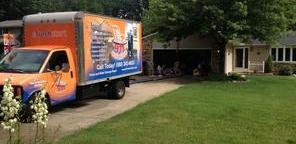 Our water damage Garrettsville unit always put homeowners first and make great efforts to always offer top-notch customer service.
We want to make this process as easy as possible in every way, which is why our mold removal Garrettsville techs will do everything for you, from the home restoration to filing your insurance claim.
With so many years working in the industry, our mold removal Garrettsville experts know what information insurance companies need to get you the most coverage for you water damage work, so you can trust us to do it all for you.
Call our water damage Garrettsville pros at 911 Restoration of Cleveland today and we will do all we can to get you affordable same day water remediation services.