Mold Removal Brunswick
Unmitigated water damage has a tendency to create fungus growth, which is why our mold removal Brunswick techs at 911 Restoration of Cleveland are trained to repair both water issues and mold problems.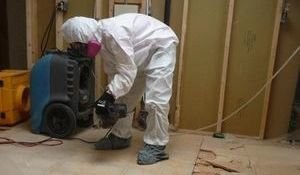 Our IICRC certified mold removal Brunswick experts have a reputation for acting fast in these situations, as well as paying incredible attention to detail, two skills that are critical to every fungal infestation.
When water is left to sit in the surfaces of your home for as little as 24 hours, mold spores can begin to develop and flourish throughout the household, but you can trust our mold removal Brunswick professionals to get your home back looking new.
It is important to not let mold grow freely throughout the home, especially since there are different varieties of mold that can impose various threats to both the home and those living inside of it.
Our mold removal Brunswick team is available 24/7/365, so call us today and we will get the process started with a free visual mold inspection
We Want To Keep You Safe From The Effects Of Fungus
When you breath in mold spores and particles in the air, it can have an effect on your health. You may not know it is mold that is causing your symptoms, because it can mimic allergy symptoms, such as:
Wheezing

Asthma

Coughing

Headaches

Sneezing

Itchy eyes

Skin rashes

Respiratory Issues

Sinus Problems
Our mold removal Brunswick staff wants homeowners to be aware that even though you may think you are experiencing seasonal allergies, you may have mold living in the vents, especially if you only feel these symptoms when you are in your home, then
Mold and fungus like to live in damp, dark places, such as air vents, crawlspaces, attics and basements, and we know exactly how to look in these areas to find the mold. Let us keep you safe from the harmful effects of spores, and call our mold removal Brunswick technicians today.
We Are Your Trusted Source For Implementing Proper Mold Removal
It may seem overwhelming to suddenly be faced with a potentially harmful substance growing in your family home, but when you hire us, you can feel safe knowing that you have the most capable hands on the job.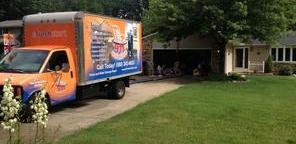 We have many years of experience eradicating fungus from homes that have been overrun with all different types of infestations, which have given our mold removal Brunswick specialists the skills to handle anything thrown our way.
Along with having the skill set and knowledge to cleanup your home, we also have the best customer service in the industry.
Our mold removal Brunswick pros want to be as accessible as possible to you in order to answer any questions you may have and put to rest all concerns that may be nagging you.
This includes assisting you financially by offering affordable prices on all of our fungus extraction services, so call our mold removal Brunswick crew at 911 Restoration of Cleveland today!