Mold Removal in Beachwood
The mold removal Beachwood experts at 911 Restoration of Cleveland know that a discovered mold infestation can be eradicated quickly, because we keep our office agents available 24/7/365 to schedule you an appointment.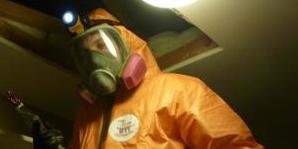 Mold usually grows after the home has experienced some type of water damage, such as ceiling leaks, flooding, sewage backups or a pipe burst.
Whether the mold is caused from previous water issues, condensation or plumbing problems, the moisture created from these circumstances can cause mold spores to turn into a home infestation.
Our IICRC certified mold removal Beachwood professionals are trained to use professional techniques that allowing us so provide you with comprehensive services, including:
Water damage restoration

Moisture extraction

Thorough drying techniques

Sanitization

Spore removal

Drywall replacement

Vapor Barriers

Air filters and purifiers

Cleanup services

Vacuuming
Do not try to attempt mold removal on your own, call the licensed, bonded and insured mold removal Beachwood team today and we will get an appointment set up for you in no time for a free visual mold inspection.
Water Damage In The Home May Cause Mold And Fungus To Infest
Home water damage is one of the easiest ways for mold and mildew to thrive, and it is important for homeowners to do everything they can to prevent it from occurring.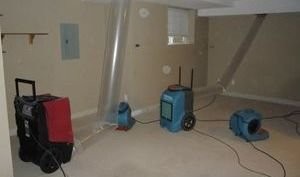 When you contact our offices, you can be sure that we will be at your home as quickly as we can, even arriving the dame day when possible.
Our mold removal Beachwood staff will always implement same day services for water emergencies, because we never want you to have to wait long for help when dealing with a water emergency.
We are licensed, bonded and insured to use the most advanced water extraction and drying technology, allowing us to get your home completely moisture-free, which will prevent mold spores from fully developing.
Call our mold removal Beachwood technicians to get more information about how water damage can lead to mold and fungus growth in your home and we will happily answer all of your questions.
Our Fungus Removal Crews Will Keep You And Your Family Safe From Mold
We are qualified to remove fungus completely from your household by using water extraction, drying and mold eradication equipment.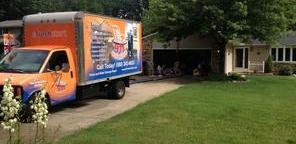 The help of our mold removal Beachwood agents will ensure that your household becomes both mold and moisture-free in the safest possible way.
Our well-rounded services will benefit you because, as a valued customer, not only will you receive our home restoration services, but our affordable prices as well.
This is important, because not all homeowner's insurance policies cover mold, but you can depend on us to get you the best prices on everything you need done on your home.
Call our mold removal Beachwood specialists at 911 Restoration of Cleveland today and we will ensure that you get the best customer service for every aspect of the mold removal process.