Mold Removal in Cleveland Heights
Our mold removal Cleveland Heights specialists at 911 Restoration of Cleveland want homeowners to know how home water damage can cause mold growth, which can lead to more permanent issues down the line.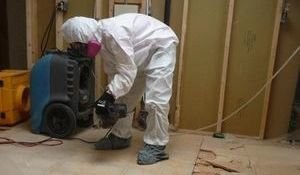 It is important to call us when you discover damp spots in your home so we can remediate the situation quickly and prevent a large fungal infestation.
Our IICRC certified mold removal Cleveland Heights pros are available around the clock to answer any questions you may have about a fungus issue in your home, even if you are unsure if you actually have mold.
Our service agents will schedule an appointment with our licensed, bonded and insured crew quickly, to get a mold eradication unit to your property.
Call our mold removal Cleveland Heights operation today and we will start the mold extraction process started by conducting a free visual mold inspection as soon as we arrive on the scene.
Keeping Your Health In Tact Despite Mold In Your Home Is Our Goal
If you suspect that mold may be in your household then it is important to get the fungus out of your home quickly, which our mold removal Cleveland Heights techs do by offering:
Water damage restoration

Moisture extraction

Thorough drying techniques

Sanitization

Spore removal

Drywall replacement

Vapor Barriers

Air filters and purifiers

Cleanup services

Vacuuming
Not only can mold damage the structure of the home, but it can also cause your health to be at risk. When people inhale mold spores on a regular basis, then it may cause them to experience allergy-like symptoms or breathing problems.
By having our mold removal Cleveland Heights experts clean away any fungus thoroughly from the property, then we can safely say we will have sufficiently done our job at keeping you safe.
Call our professionals when you need fast and efficient mold and fungus extraction services and we will go the extra mile for you and your family to get your home clean and clear.
Our Mold Damage Remediation Pros Will Always Get The Job Done Right
It can be overwhelming to learn that you have fungus growing in your property, but with our mold removal Cleveland Heights team on the job, you can be sure that your home will be back in pristine condition soon once we arrive on the scene.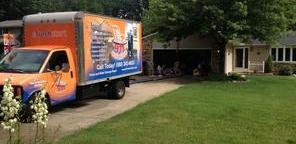 We know exactly what to look for once we enter the home, because through all of our experience we know exactly where to look for the substance.
Our mold removal Cleveland Heights technicians know to look in all those hard to reach places.
When we are on the scene you can be sure that the job is going to get done correctly, because of our training and our dedication to the customer.
Call mold removal Cleveland Heights agents at 911 Restoration of Cleveland when you need proper fungus remediation and we will give you a fresh start.