Mold Removal Avon Lake
Homeowners can turn to the mold removal Avon Lake pros at 911 Restoration Cleveland for top notch mold remediation and water damage repair.
Our mold removal Avon Lake crew is IICRC certified to use comprehensive equipment that eradicates both mold and water damage from the household, while also extracting all moisture from the area. Some of the services we provide include:

Water damage restoration

Moisture extraction

Thorough drying techniques

Sanitization

Spore removal

Drywall replacement

Vapor Barriers

Air filters and purifiers

Cleanup services

Vacuuming
Our service agents are available 24/7/365, so you can call us as soon as you notice signs of mold on your property, such as dampness, leaks, dark spots or musty smell permeating the area, and we will schedule you an appointment.
Call our mold removal Avon Lake team with 911 Restoration Cleveland for the best fungus, mildew and water cleanup services in the industry today!

You Can Count On Us To Do Mold Removal The Right Way
Our mold removal Avon Lake techs have decades of experience, which has taught us that fungal infestations are caused by unmitigated water damage and moisture that has been left to sit on the surfaces of the home.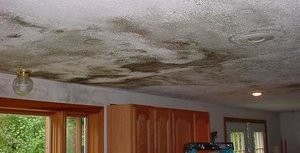 This is why time is such an important factor in fungus remediation, because if the moisture isn't removed soon enough, the perfect environment for mold to thrive in will be created.
We always make an effort to provide you with the immediate assistance whenever mold growth is discovered in your household.
Once we arrive, our mold removal Avon Lake staff will conduct a free visual mold inspection to get the process started.
Through our assessment we can find the source of the mold growth and recommend the best and most affordable solutions to remedy the issue, so call us today!
We Are The Fungus Removal Experts You Can Trust
Once our mold removal Avon Lake technicians locate the point of entry of the fungal infestation, we'll make sure that it's removed right away.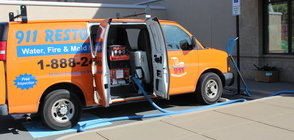 We are licensed, bonded and insured to use the most advanced equipment on the market, ensuring your home is free from the dangers that mold brings with it.
Through rigorous training, you can rest assured that our mold removal Avon Lake agents will always provide thorough service to ensure that every trace of the substance is cleared away.
Our attention to detail goes beyond mold remediation, and extends to our approach to customer service.
We always want to make sure you are happy with the process, and by being constantly accessible we hope to calm any concerns you may have the moment you have them.
Our specialists know how overwhelming dealing with a mold infestation can be, so in order to make things easier, we become your one stop shop for everything you will need to get your home completely mold free.
We are the company that you can count on to provide you with both convenient and quality fungus mitigation service, so call our mold removal Avon Lake specialists at 911 Restoration of Cleveland today.